Farmers empty ponds, MARD worried of short supply for seafood exports in H2 2023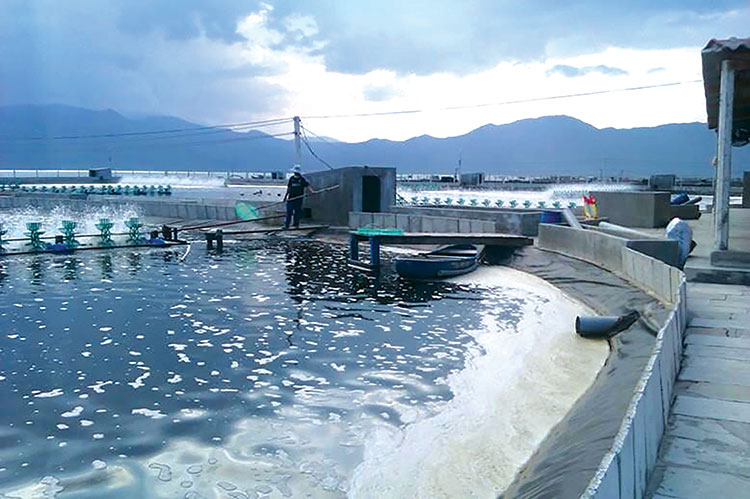 Seafood prices are extremely low while farmers are "abandoning" their ponds, leaving a risk of short supply for seafood processing and exports in the last months of the year and affecting the growth target and plan of 2023.
The Ministry of Agriculture and Rural Development (MARD) has just sent an official document  to People's Committees of provinces and cities requesting them to give further directions for local aquaculture in the last months of 2023 so as to fulfill the national growth plan. According to MARD, the seafood output in H1 is estimated to reach 4.27 million tons, reaching 47.2% of the plan, with 2.3 million tons from aquaculture.
The total seafood exports reached USD 4.13 billion, down 27% from the same period of 2022, with USD 1.5 billion from brackish water shrimps exports, down 37%, and USD 885.5 million from pangasius exports, down 38%.
"There were some good signs for seafood exports in May and June rather than earlier this year, promising a better period for seafood exports, maybe a recovery in quarter 3 or 4", MARD forecasted.
However, prices are low at the moment, farmers abandon their ponds, resulting in a possible short supply of seafood materials for processing and exporting in the last months of the year and affecting the national growth target of 2023.
MARD requested People's Committees of provinces and cities to review their capability in producing and supplying input material for aquaculture, the current amount of farmed species, the available amount of seafood at local processing and exporting facilities, and prices of seafood materials.
Accordingly, provincial People's Committees can promptly inform businesses and farmers so that they can work out suitable plans and solutions for aquaculture, processing and exports; stabilize key species and boost marine aquaculture and the culture of high economic valued species.
As for the shrimp sector, MARD requests provinces and cities to remain the organic shrimp, shrimp-rice, mangrove-shrimp, and improved extensive farming areas, in combination with increasing production and output in these areas to promote black tiger shrimp as a strength, and develop white leg shrimp culture in the areas where infrastructure picks up and production stages can be well managed.
As for pangasius, provinces and cities are requested to focus on developing a supply chain among breeding stocks, feed production, and commercial culture.
Besides, MARD requests provinces to develop offshore farming for species with a huge output (pompano, cobia, seabass…), secure livelihood and coastal environmental production.
Localities must seek a way to lower production costs in aquaculture, apply modern techniques in all farming stages to increase the survival rate, reduce the food conversion ratio (FCR), organize a production alliance to terminate the intermediary agency, and assure that input materials (breeding stocks, feed, environmental treatment products) are sent to farmers in a short while, at a great circle round, and at the lowest cost.
MARD requests professional institutes to improve environmental survey in centralized aquaculture areas to promptly issue warnings and urges the establishment of a supply chain.
(Extracted from Vietfish Magazine: https://vietfishmagazine.com/aquaculture/farmers-empty-ponds-mard-worried-of-short-supply-for-seafood-exports-in-h2-2023.html)